Welcome To Al Watniah Kitchen Factory L.L.C
---
We take this opportunity to introduce ourselves as one of the leading Stainless steel Kitchen Equipments Manufacturers .(Exhaust hood,Table,Sink units,Cooking Range,Tray Trolley,Base Cabinet,Wall Cabinet,Refrigerators.). We are in UAE since 2000.Our Clientele includes Major Hotel Chains, Restaurants, Coffee shops, Large Catering companies. We have executed successfully many prestigious projects in the regionsince inception.We have on-going project of major expansion of our facility to have in-house Stainless steel Manufacturing Unit.The main aim of this facility is to manufacture the above equipment as per specification and requirement of our valued customers. We provide the quality services.We have a team of professional workers and technical team who have years of experience in installation and commissioning of various projects on turn key basis to the best satisfaction of our valued clients.Kindly consider us as your regular supplier and include our Company's name in your vendors list for supply of Stainless steel Kitchen Equipments and provide us an opportunity to serve your esteemed organization.Thanking you and assuring of our professional & best services at all times and we would be glad to received and of your future requirements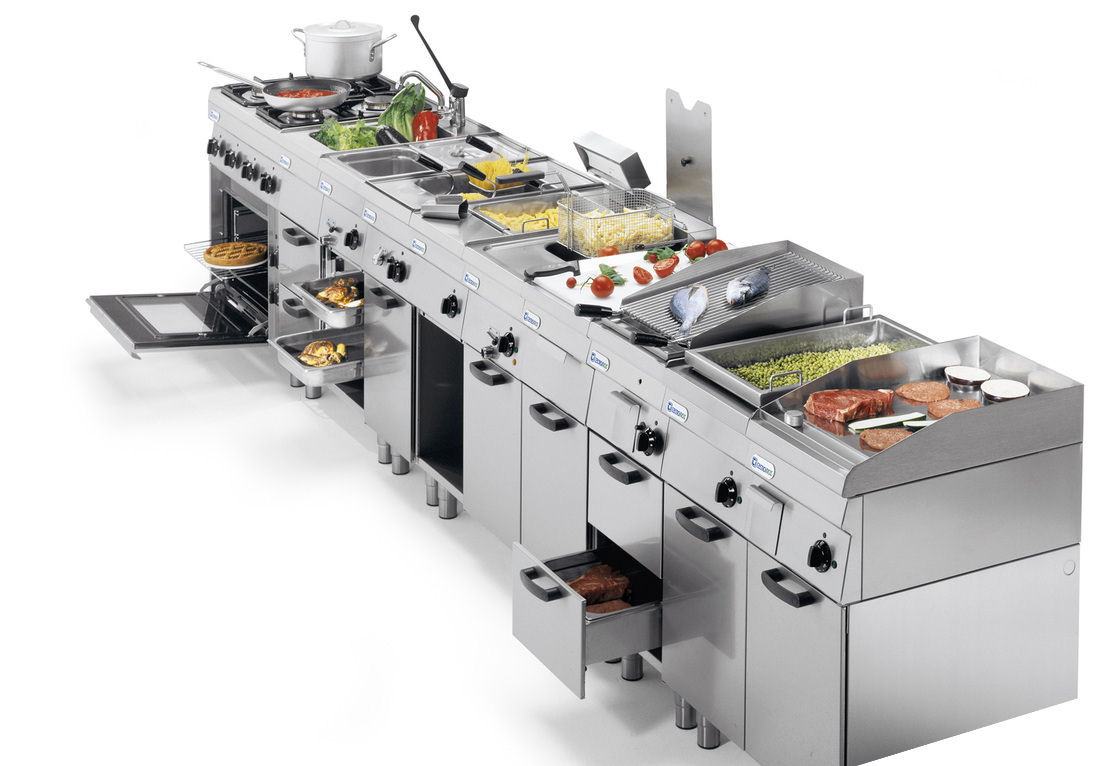 we design and plan the perfect commercial kitchen tailored precisely to your needs. We listen to what you require, and think ahead to bring your vision to life.
Through the application of professional commercial kitchen experience and know-how, we work hard to transform and refurbish even the trickiest of spaces smoothly.
We take this opportunity to introduce ourselves as one of the leading Stainless steel Kitchen Equipment Manufacturers.We have executed successfully many prestigious projects.
ONE STOP FOR COMPLETE KITCHEN SOLUTIONS
Al Watniah Kitchen Factory (L.L.C)
Our Clientele includes Major Hotel Chains, Restaurants, Coffee shops, Large Catering companies. We have executed successfully many prestigious projects in the regionsince inception.We have on-going project of major expansion of our facility to have in-house Stainless steel Manufacturing Unit.The main aim of this facility is to manufacture the above equipment as per specification and requirement of our valued customers.
We provide the quality services.We have a team of professional workers and technical team who have years of experience in installation and commissioning of various projects on turn key basis to the best satisfaction of our valued clients.
Al Watniah Kitchen Factory LLC
P.O.Box: 13415
Al Jurf Industrial Area
Ajman, UAE
Tel: +971 6 7482534
Fax:+971 6 7482535
email: alwatniah@yahoo.com